Fine Seed Cleaner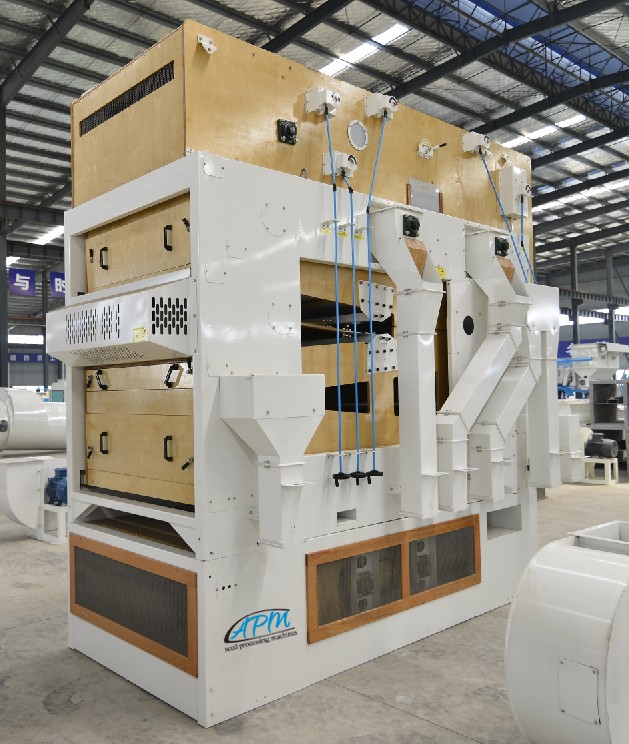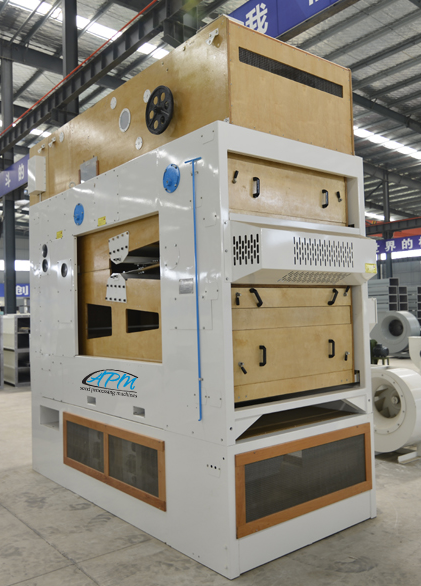 Description

The 5X Fine seed cleaner can be used for pre-cleaning and intensive cleaning .Excellent cleaning and grading function is accomplished by variable screen configuration, pre and after suction system, and air lifting blowers at the bottom. Closed, bolted and painted steel construction ensures the long service life and safe operation.
Features and Advantages of Fine Seed Cleaner
1. Multi-layer screens are equipped in opposite directions for good impurity cleaning performance.
2. Upper and lower screen decks are dynamically balanced in opposite directions to improve the stable running of machine.
3. Easy interchangeable screens are flexible for different processing requirements.
4. Positive-negative pressure blower systems are equipped at top and bottom, twice remove light impurities and incomplete seeds.
5. Screen frames, main ball trays and feeder parts are made of high quality wood, good sealing and vibration absorption performance with low noise.
6. Wide adjustable range realizes fine cleaning process easily.
7. Integral steel frame rubber ball tray for easy screen cleaning and processing material changes.
8. Safety guard is equipped for every moving part to ensure safe operation.
9. Box-type screen body structure efficiently reduce dust content in workshop.


Specification of Fine Seed Cleaner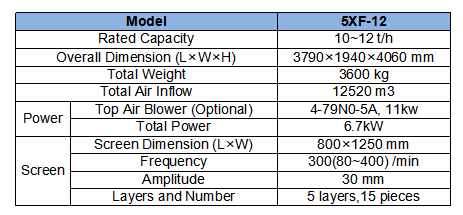 Pre-sales Service
1. Technical Consulting Service

Our wide product range enables us to provide most flexible, efficient and reliable equipment configurations or complete solutions for customers according to different requests and budgets.
Also we can design different solution for different demand.
2. Company and Production Line Visit
Before placing orders, customers are warmly welcome to visit us and our facility. We can also arrange the visit to our existing customers to learn the operation condition of our machines and complete plant.
In-sales Service
1. Reliable delivery time.
2. Strict quality control by in-production 100% check and test.
3. User manual and spare parts provided for free.
After-sales Service
1. Fast technical guidance for construction, installation and commission.
2. Necessary training for daily maintenance on site.
3 24 months warranty
4. Long life regular technical service
5. Timely solutions to problems.