Magnetic Separator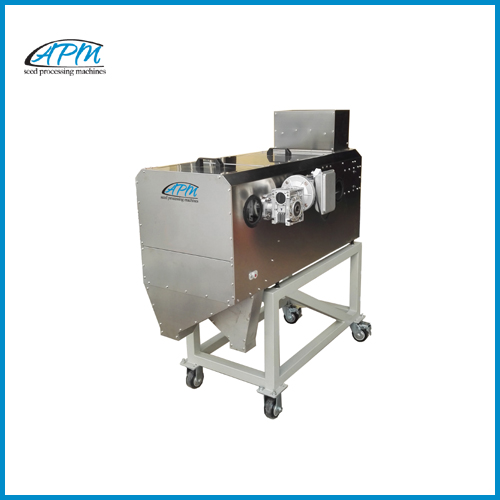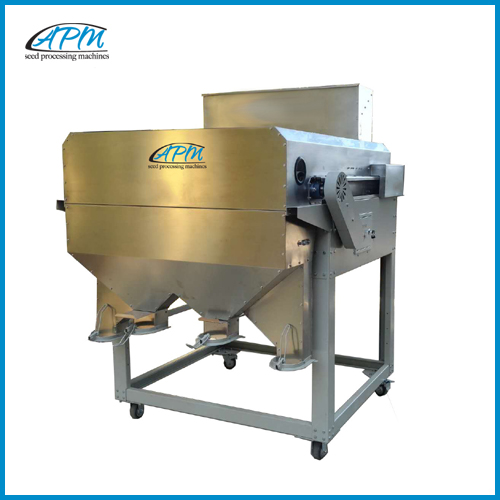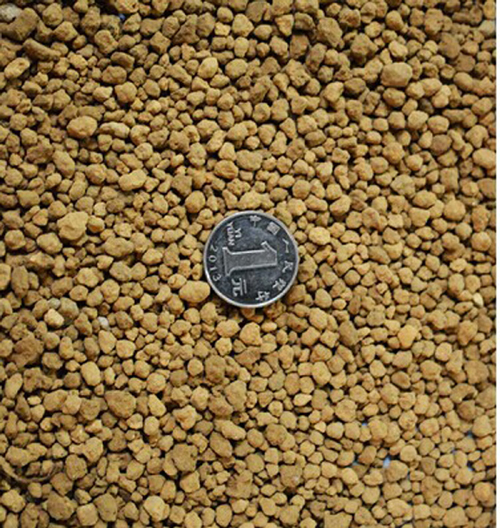 Description
Magnetic Separator is to separate mud and clod from beans or other material.
The belt works with the appropriate speed, material go through a strong magnetic roller, due to the different strength of attraction between material and clod, to separate clod from material.
Working principle
The material is fed from elevator in-feed hopper, through elevator, tee joint into grain tank, then it is distributed evenly on conveyor belt through bulk grain.
Under the action of conveyor belt, the material go through two lines filtered magnet and magnetic roller (removing the ferromagnetic iron impurities to avoid these impurities touch the magnetic roller to damage the conveyor belt), the scattered material form a paraboloid after horizontal projectile.
Due to the soil block contain ferromagnetic substance, with the strong magnetic effect of magnetic roller; the movement path of soil block will be change.
Finally the material will be separated from soil block through spreader plate sorting, respectively into grain outlet and soil block outlet.
Features
1. The key components are stainless steel structure, the rest are carbon steel structure.
2. Soil block magnetic election grader can be adjusted even without transducer, which is suitable for all kinds of material.
Advantages
1, 304 stainless steel machine, good quality.
2, Magnetic strength of magnetic roller is more than 16,000 Gauss.
3, Wide magnetic surface design: 1300mm.
4, Special design of bulk grain equipment, Rapid bulk grain.
Specification Soil Block Magnetic Separator

Pre-sales Service
1. Technical Consulting Service
Our wide product range enables us to provide most flexible, efficient and reliable equipment configurations or complete solutions for customers according to different requests and budgets.
Also we can design different solution for different demand.

2. Company and Production Line Visit
Before placing orders, customers are warmly welcome to visit us and our facility. We can also arrange the visit to our existing customers to learn the operation condition of our machines and complete plant.
In-sales Service
1. Reliable delivery time.
2. Strict quality control by in-production 100% check and test.
3. User manual and spare parts provided for free.
After-sales Service
1. Fast technical guidance for construction, installation and commission.
2. Necessary training for daily maintenance on site.
3 24 months warranty
4. Long life regular technical service
5. Timely solutions to problems.